The 'One Stop Shop for Business' goes National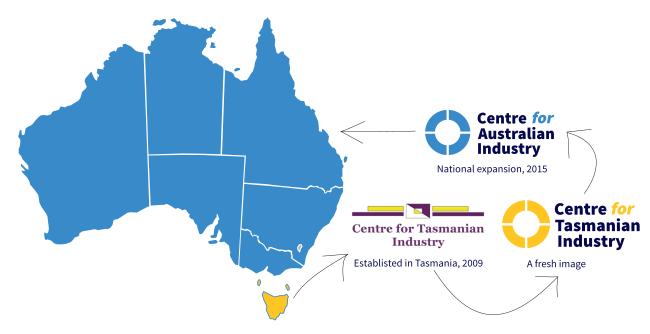 Dixie and Clive Emmerton came from regional New South Wales and had a long stint in Canberra working in both private and public entities. Visiting Tasmania for the wedding of friends they fell in love with the place and bought acreage in the South.
Working in Tasmania and seeing that business owners were often skilled in their field however struggled with core legislative requirements in their businesses, they decided to use their skills to set up a one-stop-shop which could assist employers from the moment they decide they would like to buy or start up a business. 
They created a business with no boundaries and a primary focus on risk management as the goal was to create a business to help 'others do better business'.
The business has grown from its humble beginnings and word has spread about the quality of our service and the positive outcomes which we achieve.
Today, the Centre forms an important part of the human resources, industrial and safety landscape with responsibility for recognition and management of business risks nationally.
With our strong networks as well as business ownership and management backgrounds, our professional team continually strives to develop positive and interactive relationships with portfolio bodies of significance in the employment and business management landscape as well as employer groups and industry associations across Australia to benefit our members.
We are your employer advocate and are here to support and protect your business in every way, enhancing your competitiveness and contributing to your story of success. We do this through individual service and strategic expert advice across many areas including personnel, legislative, industrial, funds acquisition, recruitment, training, negotiation and representation.  
With 24hour emergency assistance available we are here when you need us.
Providing excellent individual service and advice that protects Australian employers and makes them competitive within their respective sectors.