1 July 2019 Minimum Wage Increase
01 Jul 2019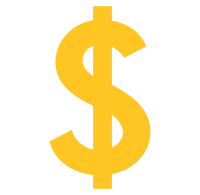 The Fair Work Commission has recently announced an increase of 3.0% to the national minimum wage following the annual wage review.
Who will the 3.0% increase apply to?
The 3.0% increase will apply to all employees who receive their pay rates from the national minimum wage or a modern award. It may also apply to a registered Enterprise Agreement.
Employers will need to review their contracts and industrial instruments to determine if employees are to receive a full or partial increase or if there is no increase.
The increase does not affect employees who are already paid above the new minimum wage.
When will the new pay increase apply?
The increase will apply to relevant employees' base rates of pay from the first full pay period starting on or after 1 July 2019.
Modern Awards and Pay Guides are currently being updated over the next few weeks (check update dates) and these can be found at https://www.fairwork.gov.au/pay/minimum-wages/pay-guides.
_____________________________________________________________________________
Examples:
Joshua's current hourly rate of pay under the relevant Award is based on the minimum rate of pay under the Award.
Joshua will receive an increase of 3.0% on his base rate of pay as of the 1st of July 2019.
Penny is employed under an Award however she is paid an hourly rate which is above the new Award base rate of pay.  In her employment contract Penny does not have special provisions relating to wage increases.
Penny will not receive an automatic increase on her base rate of pay where Penny's rate of pay remains above the increased minimum wage rates in her Award.
_____________________________________________________________________________
It is important to understand your Industrial Instrument (i.e modern award, enterprise agreement etc) when it comes to your employees' entitlements.
This memo does not constitute individual or legal advice therefore to discuss or obtain direction for specific business matters you should contact us at The Centre for Australian Industry on 0411 049 277 or email us at:  info@centreausindustry.com